Sebelum melakukan pemesanan "Cetak PCB" di TMN Project, siapkan file dalam bentuk Eagle atau Gerber. Bagi desainer/project manager yang memiliki file desain di luar format software Eagle, maka perlu melakukan export/generate ke format Gerber. Berikut kami berikan tutorial singkat cara export/generate Gerber dari software Altium Designer.
Tahap 1: Pekerjaan sebelum menghasilkan file Gerber
Sebelum membuat file Gerber, Anda perlu menetapkan kriteria, tetapi untuk sebagian besar desainer PCB, ini belum tentu. Berikut ini adalah penjelasan singkat tentang pengaturan ini, Anda juga dapat mengabaikan pengaturan ini saat menghasilkan file Gerber.
1. Pengaturan bentuk dan ukuran PCB, umumnya adalah mechanic1,2 layer.
2. Sebelum menghasilkan file Gerber, preprocess file PCB.
Preprocess meliputi:
Tambahkan break away rails PCB
Tambahkan stamp hole.
Tambahkan the machine jack.
Tambahkan mouting hole
Tambahkan drilling description.
Tambahkan dimension description.
Set the origin
Tahap 2: Generate Gerber file
1. Open the Gerber Files.
File -> FabricationOpuputs -> GerberFiles.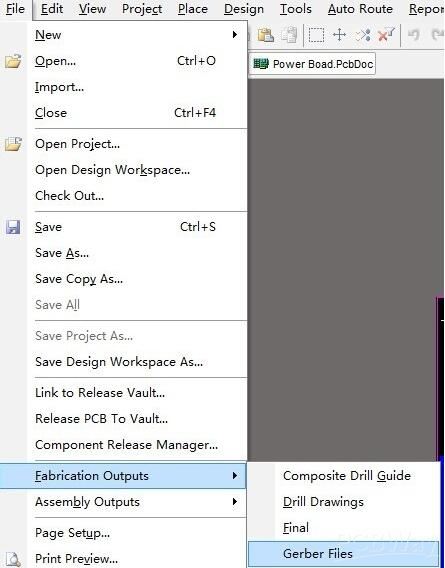 2. Parameter setting.
a. "General" setting
Set Units menjadi "Inches" dan Format to "2:5"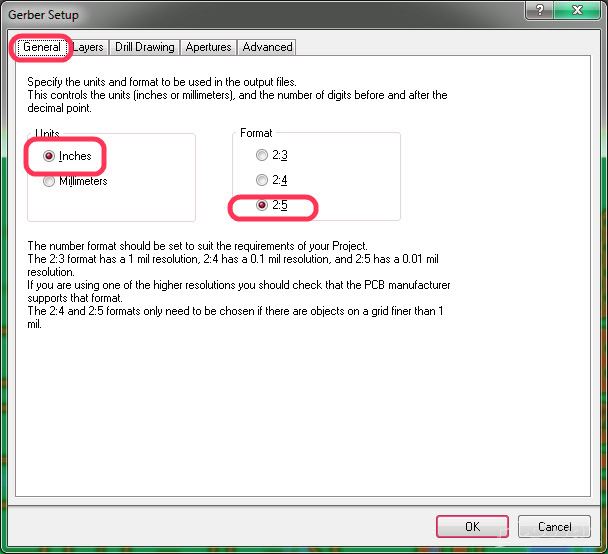 b  "Layers" setting
Select "Used On" in Plot Layers
Select "All Off" in Mirror Layers
Check "include unconnected mid-layer pads"
Uncheck all pada Mechanical Layers to Add to All plot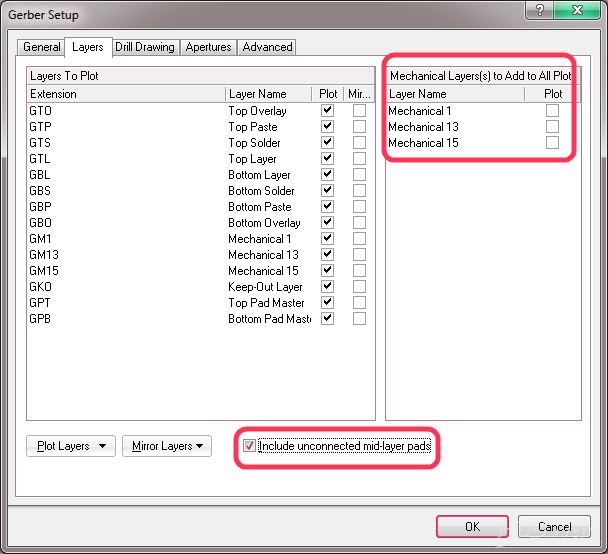 c. "Drill Drawing" setting
Uncheck all boxes.
Select "Graphic Symbols" in Drill Drawing Symbols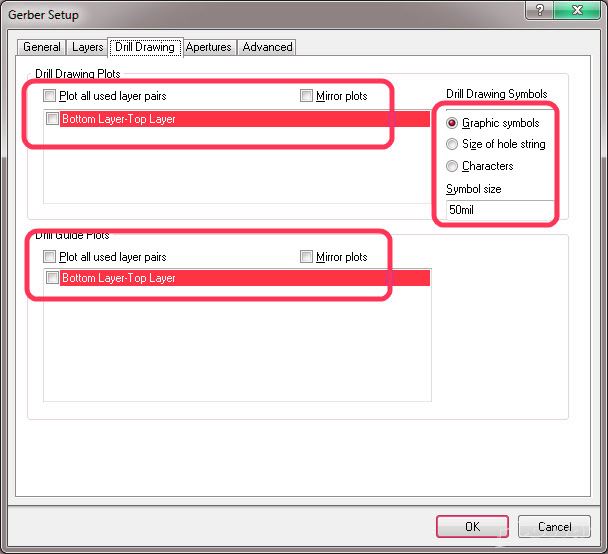 d. "Apertures" setting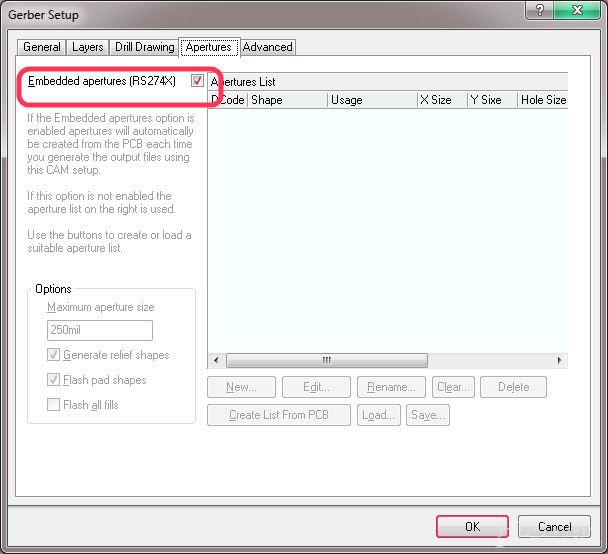 e. "Advanced" setting
Select "Separate file per layer" for Batch Mode
Select "Suppress leading zeroes" in Leading/Trailing Zeroes
Select "Reference to relative origin" in Position on Film
Select "Unsorted" in Plotter Type
Click "OK"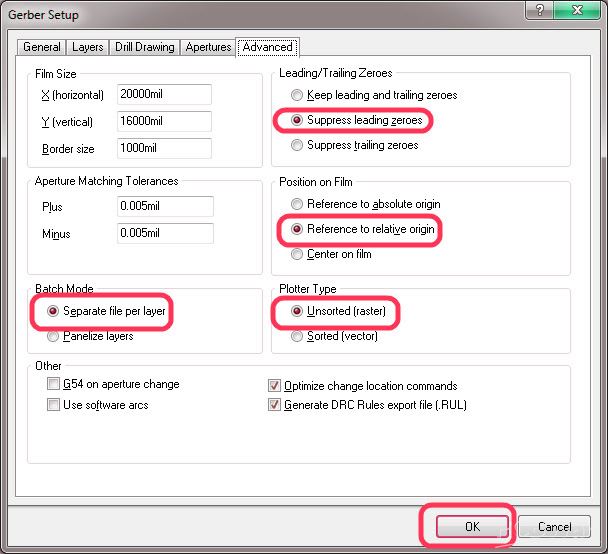 File Gerber secara otomatis dimuat dalam Altium CAM Viewer. Alat ini memungkinkan Anda untuk memverifikasi bahwa semua layer telah dihasilkan dengan benar dan semuanya berada dalam mode positif.
3. Generating NC Drill File
a. Pada PCB view, lalu select : File / Fabrication Outputs / NC Drill Files
Select "Inches" in Units
Select "2:5" in Format
Select "Suppress leading zeroes" in Leading/Trailing Zeros
Select "Reference to relative origin" in Coordinate Positions
Click "OK"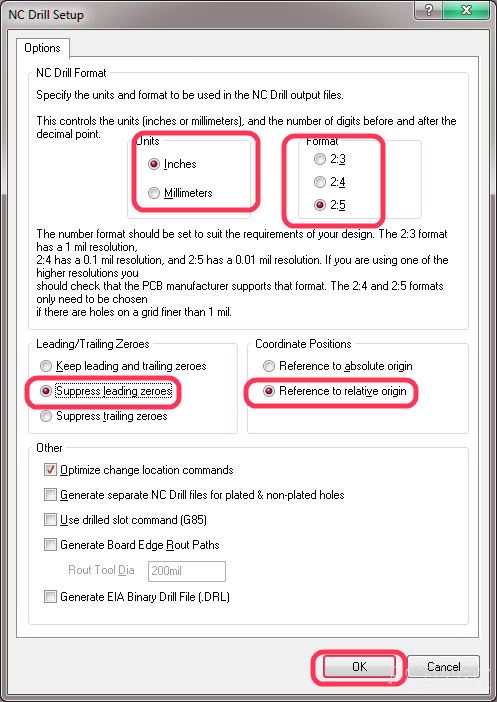 b. Import Drill Data : Click "OK"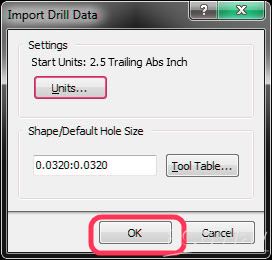 c.Import Mill/Route Data : Click "OK"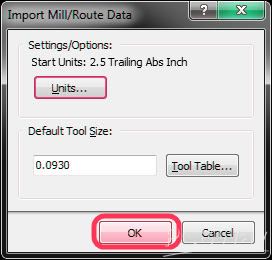 4. Package Gerber Files
Kompres semua file dalam satu file .zip. Semua file Gerber dan NC Drill yang dihasilkan oleh Altium Designer secara otomatis disimpan dalam folder output Project.